There are 13 major eskers in the region surrounding Egenolf Lake, which represents a globally rare concentration of geologic features. The Robertson Esker is the longest at more than 180 miles (approximately 300 km), one of the longest in the world.
An incredible wilderness adventure and bucket list destination!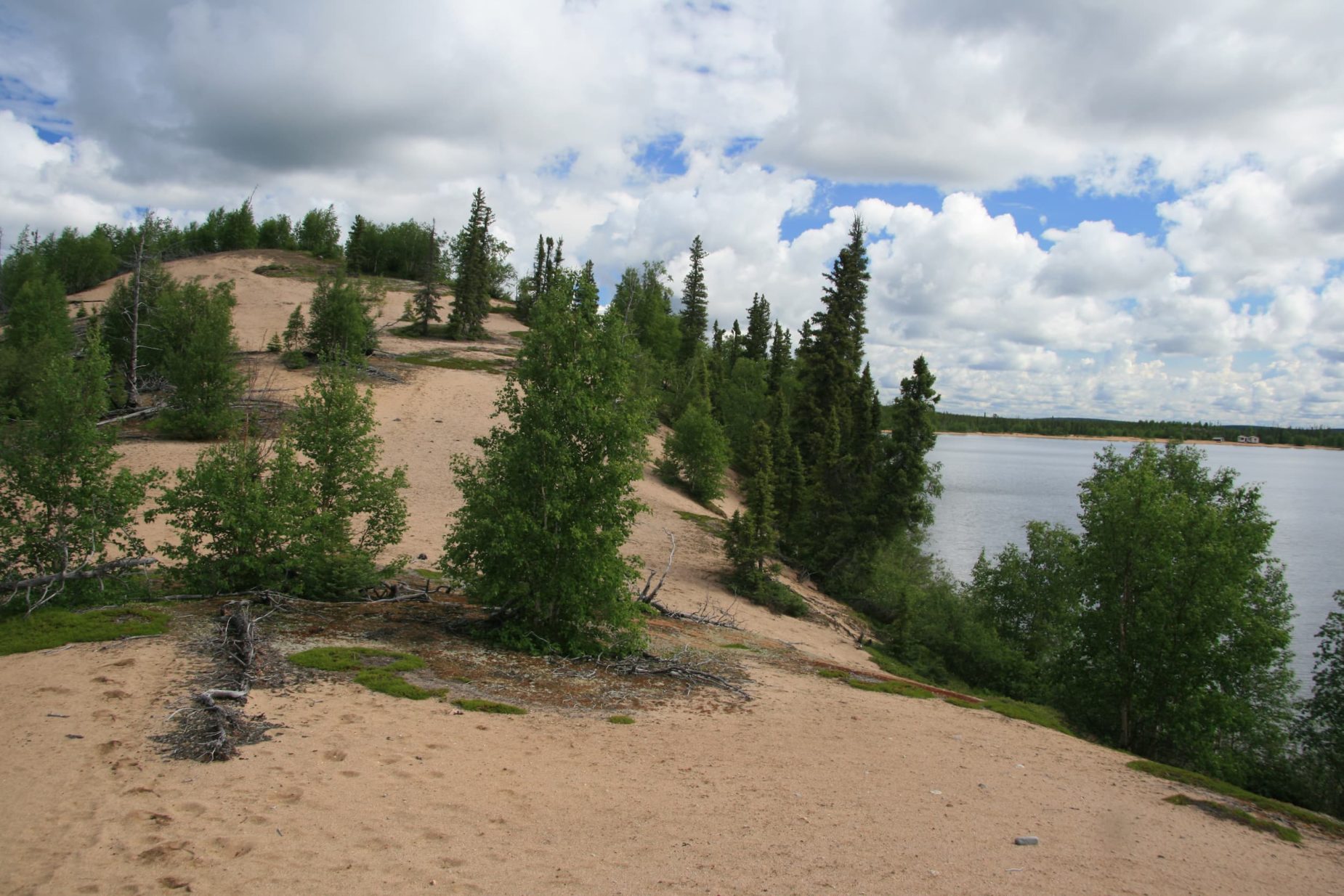 Providing unique habitats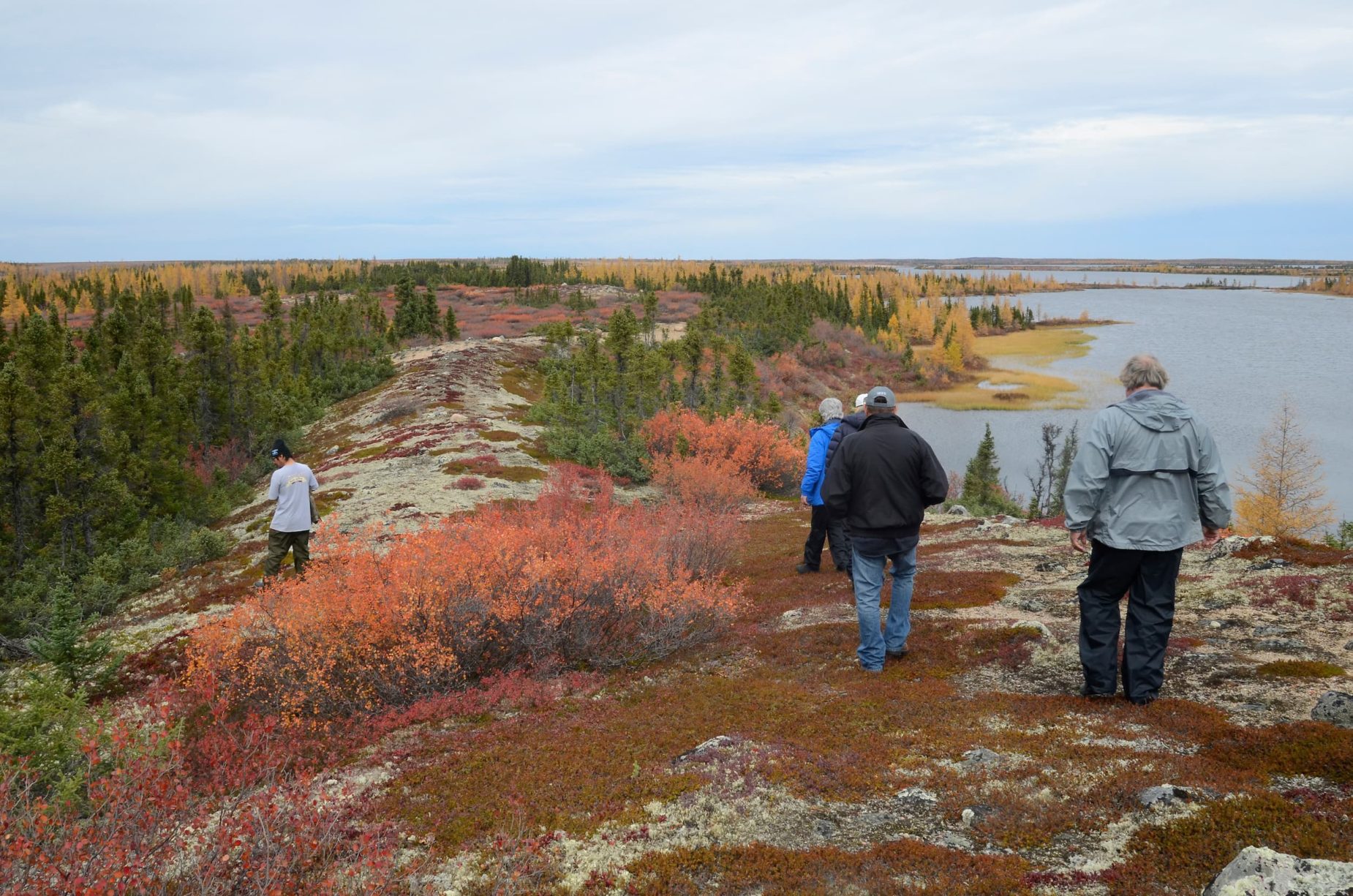 For both plants and animals, the eskers have been used as migration routes by barren-ground caribou and other wildlife for thousands of years. Archeological artifacts, commonly found on the eskers, indicate that ancient indigenous peoples used the eskers as travel and hunting routes since the glaciers left the region approximately 8,000 years ago.
South Esker Tour
Eskers are large, sand dunes created below ancient glaciers as they retreated toward what now is Hudson Bay. Underneath the retreating glaciers, meltwater "rivers" deposited massive amounts of sand, gravel, and stone at their terminus – leaving behind the long, conspicuous geo-morphological phenomenon that is an esker.
Checkout our esker tour video on YouTube
Lodge Esker Tour
Enjoy an easy walking interpretive esker tour directly behind the lodge.
We have a variety of tours available
Learn More
Bike to the top of an esker
Enjoy a unique ride through the transitional boreal forest or on the top of the eskers on a Salsa Fat Tire bike. It will be a ride unlike any you have ever experienced. Or you can be dropped off by floatplane and enjoy your biking expedition back to the lodge!
Learn more about our activities
More Activities
North Esker Tour
The eskers in northern Manitoba are oriented in a southwest to northeast direction, matching the path of retreat of the last ice sheet, and rise up to 200 feet (approximately 60 m) above the surrounding landscape. The vista from the top of these eskers are nothing short of breathtaking.
Checkout our esker tour video on YouTube
Central Esker Tour
You will be accompanied by staff biologist Dr. Brian on his personal favorite esker where you will enjoy an informative overview of this pristine wilderness, and a cup of native Labrador tea.
Learn more about Dr. Brian
Our Biologist
Floatplane trip over the Robertson esker
The iconic symbols that opened the Canadian North and it's our ONLY way to travel around this area. You will surely experience a ride in one of these Canadian legends.
Learn More about our trips
Our Trips
Archeology Tour
Hike the Robertson Esker and see artifacts and portage markers dating back over 2,000 years. Habitation of this land by ancient people dates back to pre-history 8,000 years ago. We are constantly finding new artifacts and sites every year and you may even discover one for yourself!
Learn more about the area
The North Seal Area
More Activities
We know each guest has unique individual dreams and desires for their trip.  Our personalized attention will assist you in choosing the activities that will set your trip above all others!
Our Trips
Each trip is designed to bring you a unique slice of the Sub-Arctic. Let us assist you in choosing your perfect adventure!
Join our Newsletter
Stay up to date with all our news and specials through our spam-free Newsletter.